VW Unveils I.D. CROZZ Electric Concept Model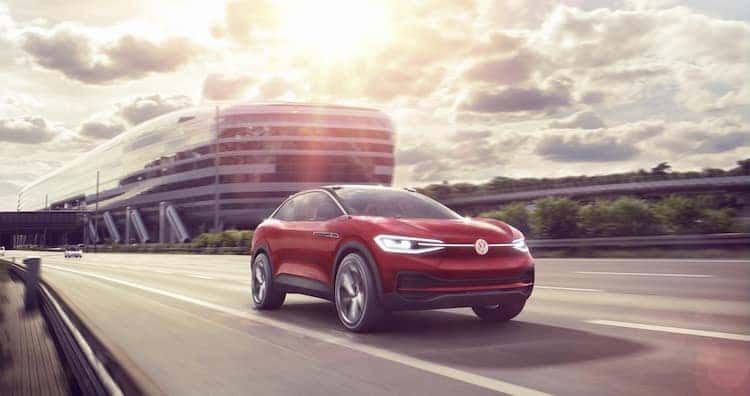 In November 2017, Volkswagen unveiled the I.D. CROZZ Electric concept SUV to the public, announcing its plans to release it in 2020. The CROZZ is the third in a lineup of I.D. electric models, including the original I.D. sedan and the I.D. Buzz, which is a revival of the classic VW Bus.
Performance
The I.D. CROZZ combines an 83 kWh lithium-ion battery pack with two electric motors, one on each axle. Both motors combine to make 302 horsepower, more than enough to enjoy a punchy highway ride while also enjoying the benefits of an electric vehicle. The rear motor is the default driving force, and the front motor can be manually switched on for rough road conditions or it will automatically switch on when it senses that you need traction.
The battery pack recovers 80% of its charge in less than 30 minutes from a 150 kWh DC charger, which is an unprecedented charging rate for electric vehicles.
Design
VW wanted to make the driver's experience in the I.D. CROZZ as integrated as possible, so whenever you open the door of your CROZZ, the car "greets" you with a mini light show, as the VW logos in both the front and back light up and a white line develops from the front badge to the LED headlights, which "wake up" to welcome you.
The doors are a unique addition to the CROZZ, with the front door opening to an unusually wide 90 degrees and the rear doors slide back to reveal a roomy second row, which folds down to allow for more storage should you need it.
Technology
This is where the I.D. CROZZ excels and is sure to make heads spin. The most obvious addition is the Pilot self-driving system, which can be activated either by a voice command or by pressing and holding the Volkswagen logo on the steering wheel. It uses ultrasonic and radar sensors, along with front and side cameras to stay its course. When Pilot mode is active, the ambient lighting in the cabin turns from blue to red and the steering wheel retracts.
Other cool features, like the "e-Mirror", the panoramic glass roof with LED strips illuminating the sides, electrically adjustable and retractable steering wheel, and an Augmented Reality heads-up display are all controlled by either voice commands or gestures. The middle of the instrument panel features a massive 10.2-inch touchscreen display that keeps everything at your fingertips.
Contact us today with any further questions.