Volkswagen Brake Service in Little Rock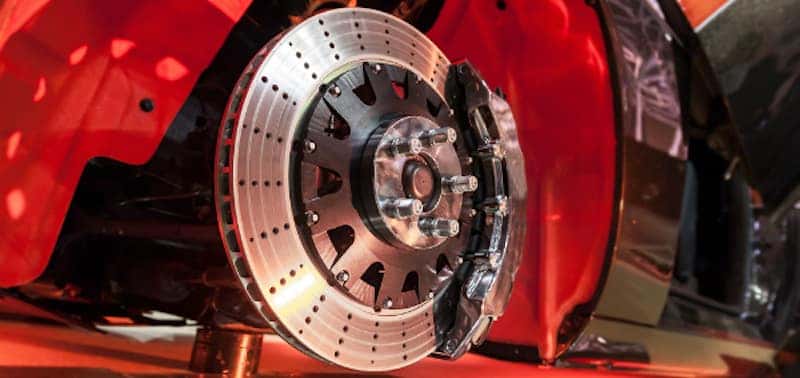 The certified technicians at our VW service center in Little Rock are eager to help you keep your car safe for you and your passenger. Everything from brake pad replacements to inspections is covered, and if you think your brakes might need servicing, don't wait–bring it in today so you can get back behind the wheel with the same peace of mind that you drove off the lot originally with.
Does Your Car Need New Brakes?
As a general rule of thumb, brake pads should be replaced every 50,000 miles, so after your first few oil changes you should be asking your technician to be inspecting your brake pads for signs of excess wear and tear.
Otherwise, here are a few signs your brakes need replacing:
High-pitched noises: Brake pads are built to make a high-pitched, squeaking noise when they are beginning to wear thin to alert the driver that it's time to change the pads.
Slower Braking: If you notice that your car is coming to a stop much slower than normal and you need to apply more force to the brakes to get it to stop, it might be time to bring in your car for brake service.
Jittery Braking: If you press down on the pedal and you can feel the brakes jittering, it may mean a warped rotor.
Why Visit Our VW Service Center
Besides the certified technicians that know your car inside and out, the main goal of our service center is to offer an unrivaled customer experience to Little Rock drivers that simply can't be matched anywhere else. This includes offering things like free loaner cars, a complimentary car wash with every oil change, and free Wi-Fi in the waiting area and workstations for customers who decide to stick around. We're even open 8 AM-5 PM on Saturdays for you because we want our schedule to fit yours, not the other way around.

VW Front Assist
With cutting edge technology like VW Front Assist, it's easy to see why it's so important to keep up maintenance on your brakes so your car can keep you protected like it was designed to do.
Front Assist will monitor the car in front of you using radar technology, and if it determines that braking force should be applied, it will notify you via a warning light and beeping noise. If you don't apply the necessary force, Front Assist will either brake slightly or implement emergency braking to reduce impact or avoid a collision entirely.
Owner Resources
If you think you might need a brake inspection or replacement, schedule an appointment with our VW service center in Little Rock by calling (501) 508-2266.
Schedule Service Appointment