Volkswagen Atlas vs Subaru Ascent

Three-row SUVs like the 2020 Volkswagen Atlas and 2020 Subaru Ascent let drivers in Little Rock, Benton, and Conway, AR, have a vehicle that can accommodate all their family's weekly activities, and is ready to be packed up for weekend road trips.
Here at Owens Murphy Volkswagen, we want to help you decide which model is the better option for you and your family. Learn about these SUVs by reading this Volkswagen Atlas vs. Subaru Ascent comparison.
Volkswagen Atlas vs Subaru Ascent: Interior Configurations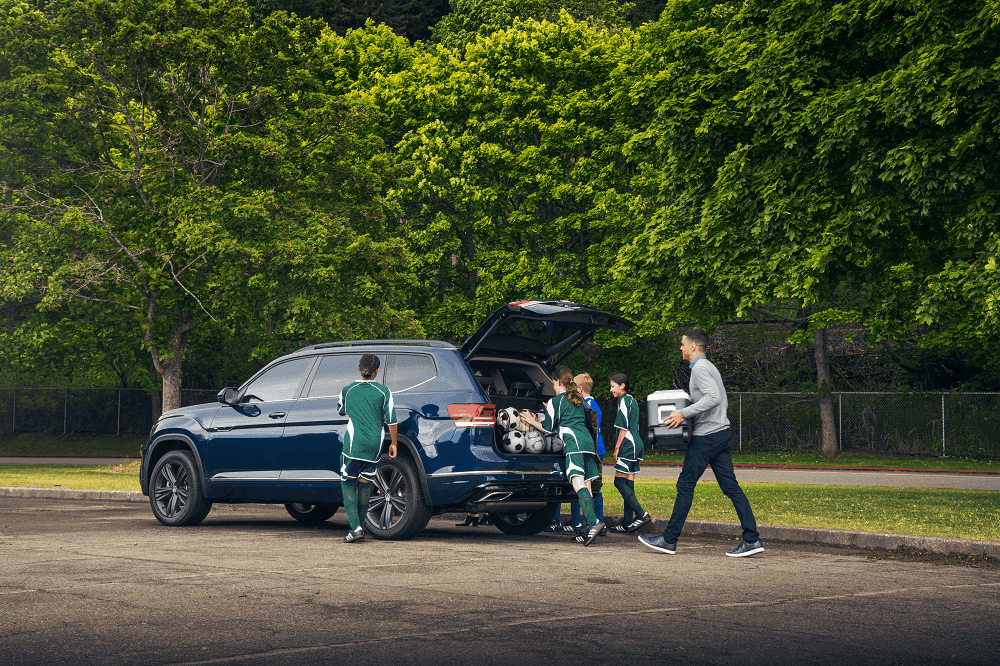 There are multiple ways you can design either model's interior to accommodate the people, as well as gear, that normally join along for the ride. Both have plenty of seating when it comes to taking the kids and their friends to school, practice, or the Little Rock Zoo.
When it's just your family of four, fold down the third-row seats in either SUV and use that space to pack everyone's bags and supplies needed for your vacation. If you're shopping for new furniture for the patio, the VW Atlas even allows you to fold down the second row to fit larger items with 96.8 cubic feet of cargo volume. The Subaru Ascent lets you also fold the second-row seats down flat, but this only gives you 86.5 cubic feet of cargo volume.
Both vehicles also have available Captain's Chairs for the second row, which are great for families with teenage kids. If you have younger children, the extra width of the second row in the Volkswagen Atlas is more helpful, though, since it has room to safely fit three car seats.
Volkswagen Atlas vs Subaru Ascent: Safety Features
Thanks to the technology found in each of these vehicles, both offer you extremely safe driving. The VW Atlas and Subaru Ascent have systems that can monitor traffic ahead and warn you to slow down if it detects a potential collision. In the 2020 VW Atlas, it can also alert you when there's a pedestrian ahead, which gives you more confidence when driving around the city.
The 2020 Volkswagen Atlas also comes with additional driver-assistive features. You'll know when it's clear to change lanes or back up out of your parking spot thanks to Blind Spot Monitor and Rear Traffic Alert. The 2020 Ascent does offer these systems, too, but only in higher trim levels.
If you're ready to bring yours home, check out our new vehicle specials!
Volkswagen Atlas vs Subaru Ascent: Engine Performance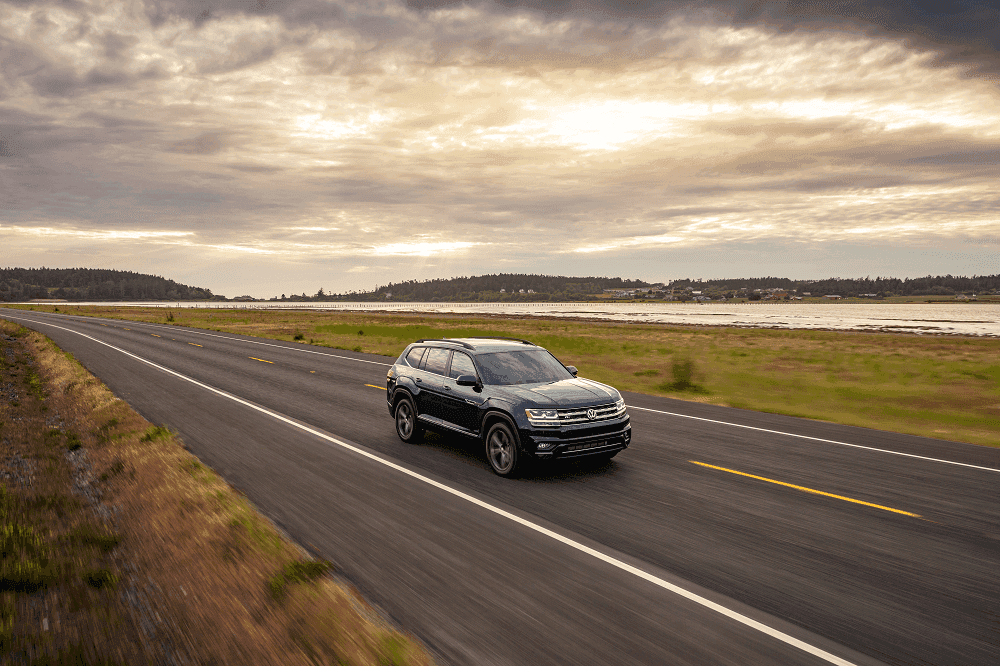 In both models, there's a standard turbocharged 4-cylinder engine that gives you powerful performance and fuel-efficient driving. This includes the 260 horsepower 2.4L turbo engine that's under the hood of the 2020 Subaru Ascent. That's the only engine offered in the Ascent across all its trim levels, though.
Along with its standard turbo engine, the Volkswagen Atlas also has an available V6 engine. This 3.6L V6 engine boosts its output to 276 horsepower. This extra horsepower will help get you up to speed on the highways very quickly.
Come See the 2020 VW Atlas for Yourself!
Have a better idea of the SUV you want to drive in the Little Rock, Benton, and Conway, Arkansas, area? If you like the idea of having powerful performance, tons of cargo space, and an extremely safe ride, the 2020 Volkswagen Atlas is waiting for you here at Owens Murphy Volkswagen. Contact us now and schedule a test drive!