Transmission Repair near Me

Here at Owens Murphy Volkswagen, we want to help all our drivers enjoy smooth and safe performance while riding around Little Rock, Benton, and Conway. We do this by providing everything from routine oil changes to fixing transmission issues within our state-of-the-art service center.
If you've been having problems with your transmission and are wondering where you can get a transmission repair nearby, just schedule an appointment with us and have or trained technicians help you out!
How to Check Transmission Fluids
Experiencing Transmission Troubles?
If your transmission starts to malfunction or is damaged, there are various signs you can look out for that let you know it is time to have it repaired. Here are a few of the common warning signs that your transmission isn't working properly:
Abnormal Shifting: Usually, your car shifts gears so seamlessly that you may not even notice that it has jumped up to a different gear. When you do feel that your car is hesitating to go to a different gear or starts jerking when shifting, you will want to have it inspected to see what is causing this unsmooth acceleration.
Loud Sounds When Accelerating: When you push your foot down on the gas pedal, you usually don't hear much sound coming from the engine. If there starts to be a clunking or buzzing noise that you normally don't hear, this could be a sign of a worn clutch. Again, this something you will want repaired immediately.
Burning or Leaking Fluid: When there is excessive friction among the gears, they will start to overheat and cause the transmission fluid to burn. This is an indication the fluid isn't properly lubricating the parts in the transmission and should be replaced. You may also see fluid on your driveway that is caused by a leak from somewhere within your car. If the fluid appears red, it is probably transmission fluid, and you will want to have the leak repaired as soon as possible.
What the Transmission Does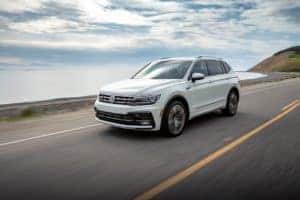 The reason why you will want to have your transmission repaired the moment you recognize one of these warning signs is because of how important the transmission is to your car's performance. It essentially is what delivers the power from the engine in your car to the wheels so your car moves.
When you need an extra boost of acceleration when merging onto the highway or ready to move again when the light turns green, the transmission will shift through gears to help you get up to speed and stay there. Whatever speed you want to travel, the transmission makes sure enough engine power is sent to the wheels to keep them spinning at that rate.
Here to Help with All Your Transmission Issues
When it comes time to have your transmission repaired, you can bring your car by to have our trained technicians help fix it. With their expertise, they understand all the complex mechanisms and moving parts that make up the transmission.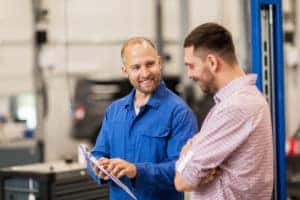 With that knowledge along with the use of the more advanced equipment, they can quickly figure out what is causing your transmission issues and get to work on fixing the problem. If any parts need to be replaced, they will do so with high-quality OEM parts designed to keep your transmission running efficiently and effectively.
Schedule Transmission Repair near Me
Notice one of these warning signs or some other issue? Schedule an appointment online or by phone with our service center here at Owens Murphy Volkswagen. Our technicians will be ready to help repair your transmission so you can get back to safe and smooth shifting around Little Rock, Benton, and Conway.