How to Connect My Phone to My Volkswagen

Volkswagen vehicles offer lots of great technology. By syncing your smartphone to your car, you can stay connected and enjoy your favorite playlist wherever you go. How do you get things set up if you're syncing your phone for the first time? Owens Murphy Volkswagen is here to help. We put together this step-by-step guide to how to connect your phone to your Volkswagen, so drivers in Little Rock, Benton, and Conway, AR, will know how! Learn how to do just that below and contact us with any questions!
Sync Your Phone via Bluetooth®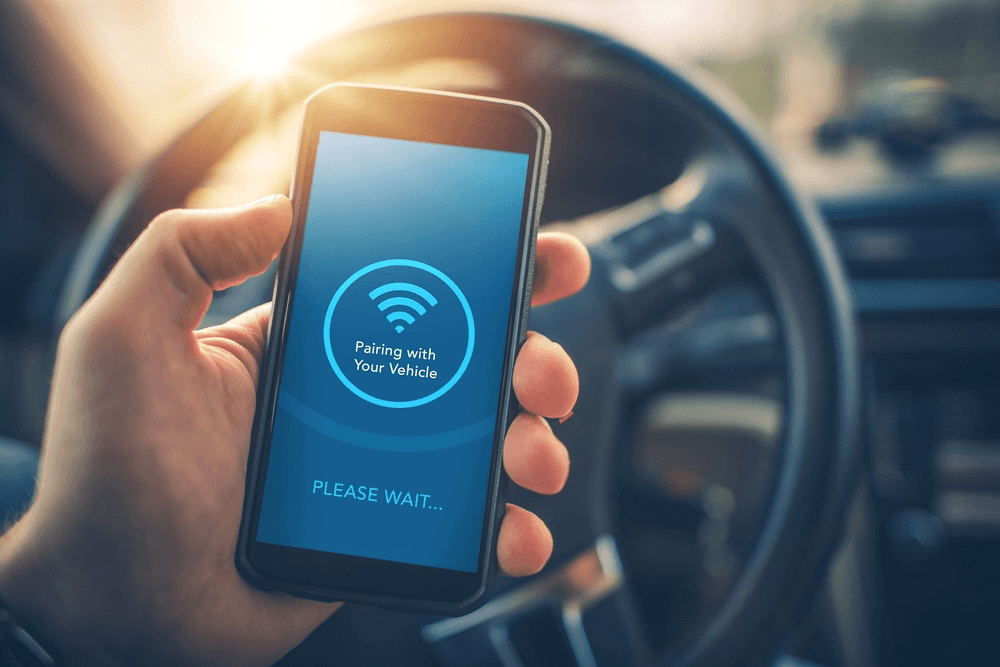 There are two ways to connect your smartphone to your vehicle. If you always like to keep your phone plugged in and charged, you can plug it into the dashboard with a USB cable. If you want to connect it wirelessly, just follow these simple steps:
Start Your Engine—Your car or SUV will have to be on to pair with your phone.
Enable Bluetooth® on Your Phone—Make sure you have Bluetooth® switched on. With most smartphones, you'll find your Bluetooth® controls and devices under Settings.
Look Through the List of Bluetooth® Devices—In the Bluetooth® menu, you should see a list of devices that are already connected to your phone and ones that you can connect with. For example, you might see the smartwatch you're wearing or a set of wireless headphones on there. Your infotainment system is always discoverable. It should appear on your phone as VW BT plus the last four digits of your VIN#.
Select Your Car—Tap the device label on your smartphone.
Press Connect on the Dashboard—Once you select your car on your phone, the dashboard monitor will ask you if you'd like to connect.
Check the PIN Numbers—A PIN number should show up on both your dashboard and your smartphone. If they match, press Yes on the touchscreen.
Connecting Your Phone's Apps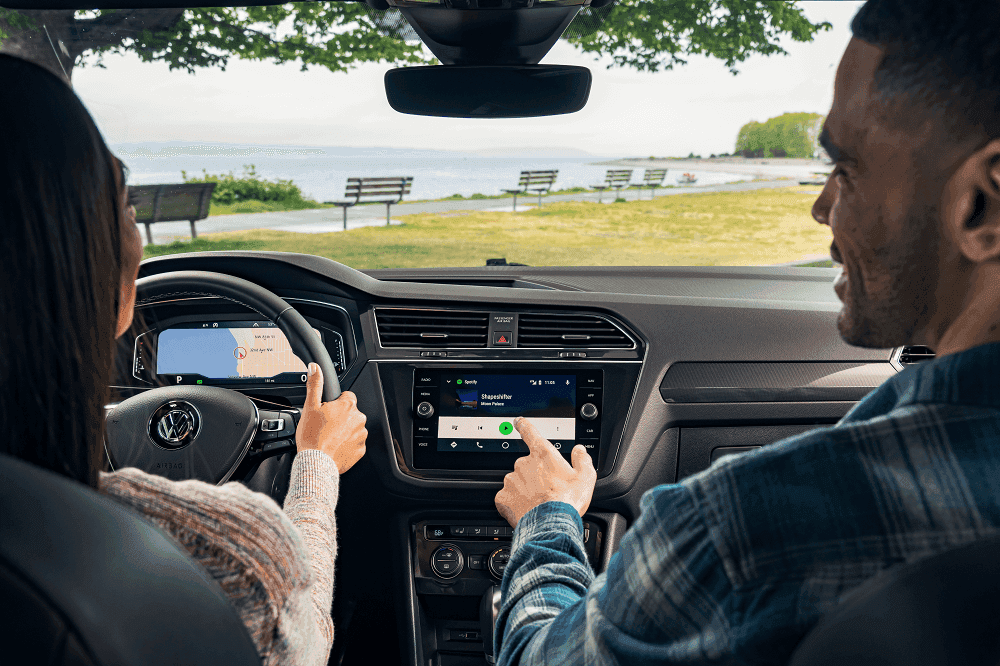 The VW Car-Net® App-Connect infotainment system also lets you use your smartphone apps while you drive. It's compatible with Apple CarPlay®, Android Auto™, and MirrorLink®. Once you've connected to Bluetooth® or plugged your phone in, follow these steps to sync your apps:
Press Menu—The Menu button should be located to the right of your dashboard touchscreen.
Press App-Connect—This will start the process of pairing your phone and take you to another menu.
Press Setup—In this menu, you'll get to choose which service you're using.
Choose Your OS—Depending on what kind of phone you have, select either Apple CarPlay®, Android Auto™, or MirrorLink®.
Hit OK—This will connect your data. After it's done transferring, you'll be able to use your phone's apps while you drive.
Learn More About Volkswagen Technology
If you have any questions about how to connect your phone to your Volkswagen or how to use other VW technology, visit Owens Murphy Volkswagen. Both our sales team and our service technicians are highly trained and know our models inside and out. They're happy to help drivers all over Little Rock, Benton, and Conway, AR. Contact us with any question you have or visit our dealership.