Best MMA Gyms near Little Rock AR

Looking to get involved in one of the fastest growing sports around? When training mixed martial arts, you or your child not only gain an excellent workout but also learn self-defense while improving overall confidence. To get started on the path of mastering the skills necessary to become the ultimate fighter, you will want to head to one of the best MMA gyms near Little Rock, AR.
Alliance Jiu Jitsu of Arkansas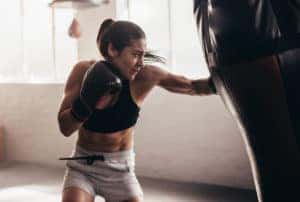 Since mixed martial arts combines multiple disciplines, you can learn two of the more useful martial arts used in the sport at Alliance Jiu Jitsu of Arkansas. With their Brazilian Jiu Jitsu classes, you or your child can learn real-life skills like discipline and respect through this training.
Start by learning the fundamental techniques, positions, and moves that are all practical self-defense skills. You can even continue with advanced classes that can set you up for MMA competition. On top of their Jiu Jitsu classes, they also offer Combat Fitness and Kickboxing classes that both can help improve your overall MMA skills!
Rock City Mixed Martial Arts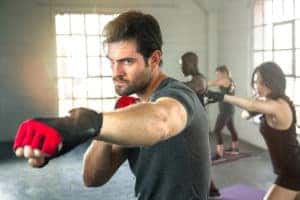 Whatever you are looking to gain out of MMA, Rock City Mixed Martial Arts can help you achieve your goals. With classes for both kids and adults as well as males and females, they offer something for everyone.
You can get the little ones started at three-years old with their Mat Rats class that helps them learn balance, coordination, and body control in a safe, supportive environment.
You can even join yourself for an MMA class at Rock City, which will leave you with a full-body workout and improved self-defense skills. Get started today with their two-week trial membership offer!
Westside MMA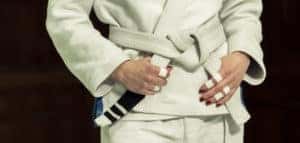 At Westside MMA, all ages and abilities are welcome to get professional martials arts training. Their Kids Martial Arts Classes are a great way for your child to stay active, build confidence, and make new friends. Whether you sign them up for kickboxing or Brazilian Jiu Jitsu, you child will receive the support and attention they need with the hands-on instruction at Westside MMA.
You can also get in great shape in a new and fun way with their Kickboxing Classes. Their Mixed Martial Arts Classes teaches men and women everything from stand-up striking to ground grappling. This class combines boxing, Muay Thai, Brazilian Jiu Jitsu, wresting, and more to help you improve your overall fighting skills.
Start Training Today!
Whether you are looking to improve your strength and fitness, real-world self-defense skills, or want to compete in the sport of mixed martial arts, head on over to one of these MMA gyms near Little Rock, AR today!