Best Art Classes near Little Rock AR

Whether you're into painting, pottery, or just want to do some arts and crafts, taking an art class is always fun. If you're interested in getting in touch with your creative side, sign up for one of the best art classes near Little Rock, AR.
Matthews Studios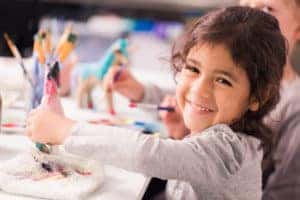 Looking for fun ways to get creative? How about getting your kids into art from an early age? Then you'll love what Matthews Studios has to offer. This fine arts studio offers lessons, face painting, and parties.
Owner Callie Matthews has over a decade of experience teaching kids how to paint and draw. Her studio resides in the heart of the Park Hill Historic District and offers both art lessons and art camps for kids of all ages. There's even professional face painting!
To see some of the great paintings and sculptures that their students have done, follow Matthews Studios on Facebook.
The Painted Pig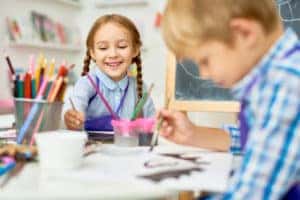 With all kinds of classes to choose from, The Painted Pig can help you go from a beginner to an experienced artist in no time. They let you express yourself with DIY classes in all sorts of different crafts and styles.
If you've ever wanted to put your own sign up outside your room, class, or business, they can show you how to make it. They'll also teach you the ins and outs of intricate art forms like pottery, glass work, and making your own mosaics.
Follow The Painted Pig on Facebook to see the beautiful things their students have learned to create.
Painting With a Twist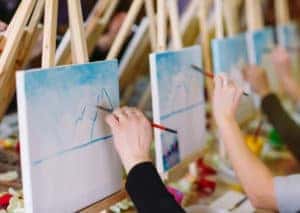 If you've ever wanted to unwind while learning about making great art, grab your favorite bottle of wine and sign up for a class at Painting With a Twist. They offer step-by-step instructions on how to paint the kind of portrait or landscape that you want to hang in your home.
On top of teaching you all the skills you'll need, they create a laid-back environment. Enjoy your favorite glass of bubbly while you paint and have fun with your friends or loved ones. It's a great spot for private events too, including date night, a girls' night out, bachelorette parties, and team building. They host dry classes for kids and families too, as well as their morning coffee and canvas sessions.
For a look at their class schedule and some of the art their students have drawn, follow Painting With a Twist on Facebook.
Grab Your Paintbrush
Enroll in the one of the best art classes near Little Rock, AR to learn a new skill or have some fun while you get creative. Each one of these studios can help bring out your inner artist.