Local Spotlight: Baja Grill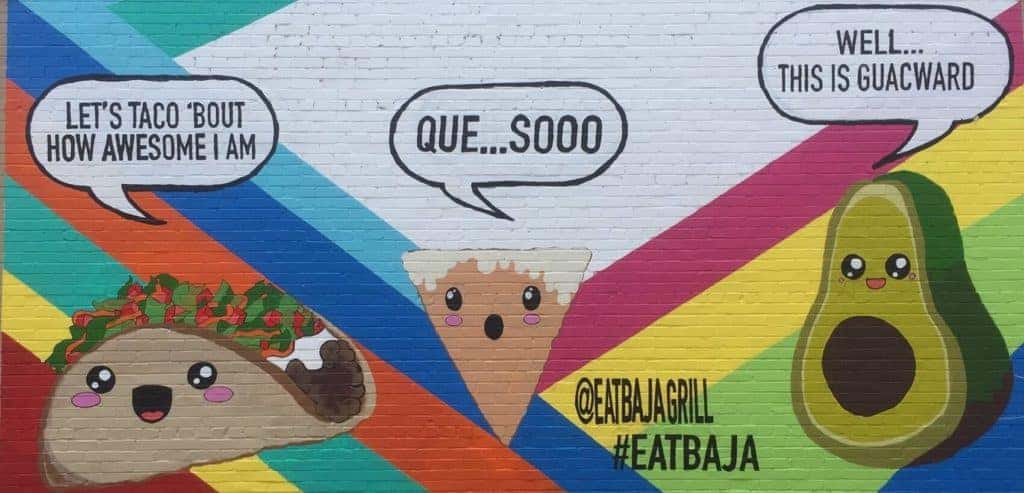 Imagine sitting on a bright patio, splitting a pile of nachos with friends, and sipping a sweet margarita while you wait for your tacos to arrive. You don't have to hop a plane to the West Coast to enjoy that kind of relaxing dining experience. Just head over to Little Rock's Heights neighborhood and grab a table at Baja Grill.
From Food Trucks to a Neighborhood Favorite
What began as a beloved food truck has grown into a friendly brick and mortar restaurant. With a funny mural outside and brightly lit outdoor tables, you'll want to come in and relax all the time. Add in the aroma of fresh cooked chicken, pork, beef, and shrimp and you'll be drawn in every time you drive by.
Since 2012 they've been serving freshly made Mexi-Cali dishes to diners all over the area. Whether you're having dinner with friends or grabbing lunch by yourself, you can start things off with some chips and a side. Their salsa, queso, and guacamole, are all made fresh daily.
Next, you'll get to choose between all sorts of perfectly smoked entrees. There are mountains of meat to choose from, including Baja chicken, Jamaican jerk chicken, Baja beef, Baja pork, pig sooie, and more! All of them are available in tacos, burritos, quesadillas, or on top of a big plate of nachos.
Craft Cocktails & Margarita Bar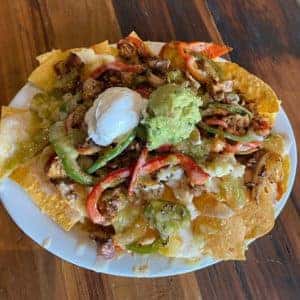 You can enhance your meal or unwind after work with one of their expertly made cocktails, too. There are sweet and simple drinks like Mexican coke and rum, and well-built mixed drinks like the Heights Side. It honors the neighborhood with Rock Town Brandon's gin, mint, lemon, simple syrup, and club soda. The cocktail list is also aimed at making you laugh with funny names like the Melon DeGeneres and Proud Berry Keep on Stirrin'.
Sometimes nothing beats a traditional margarita though. Fortunately, you can have as many as you want during happy hour. They offer them both on the rocks and frozen. Plus, there's a different special every day.
Nacho Your Average Meal
When you've got a craving for Mexican food and southwest flavors, or just want to meet your friends for a drink, bring your appetite over to Baja Grill. They'll help you relax and turn eating into an experience. Follow Baja Grill on Facebook see some pictures of their food, cocktails, and view their happy hour specials.